Our Business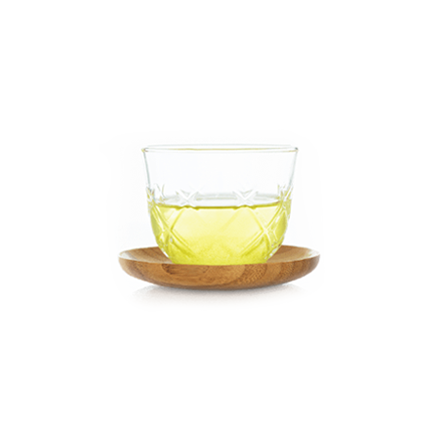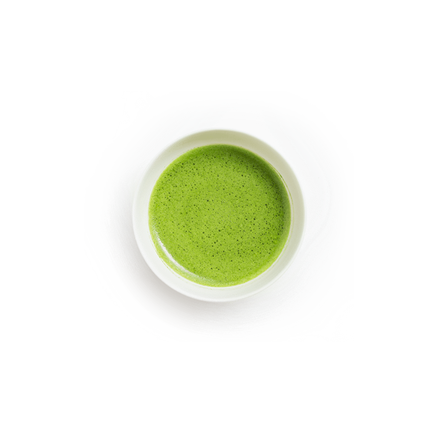 Five Keywords to understand the ITO EN Group
Find out more about our business, products, brands and global expansion,
to better understand the ITO EN Group.
Business Overview
The ITO EN Group aims to contribute to the health of its customers around the world, helping every individual to enjoy a fulfilling lifestyle, with a focus on tea, which is an essential part of Japanese culture, under our management principle of "Always Putting the Customer First."
Tea Leaves and Beverages Business
ITO EN works to develop products that will constantly delight our customers and to offer customer-oriented services, based on the five concepts for product development: Natural, Healthy, Safe, Well-Designed, and Delicious.
Restaurant Business
ITO EN operates a specialty coffee shop chain in Japan under the Tully's Coffee brand, which originated in Seattle, USA, with "serving communities" as the concept.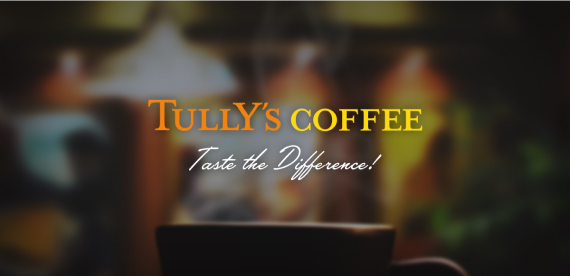 Others Business
We manufacture and sell vitamins and other supplements which support healthy life, primarily in North America.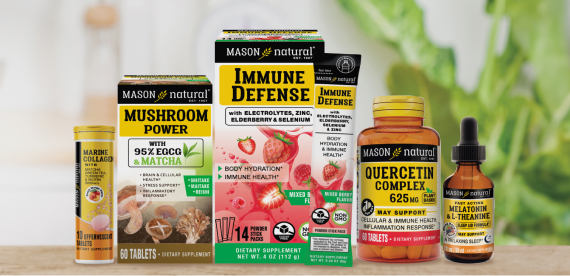 Value Chain
Our involvement in tea, which has been our core business since our foundation, has developed into a vertically integrated business spanning involvement in a wide-range of research and development and involvement at every stage of the manufacturing process, from the development of raw materials (tea farms) to final products and the recycling of used tea leaves discharged in the manufacturing process. We have developed a unique business model not found among our competitors.
Research, Planning and Development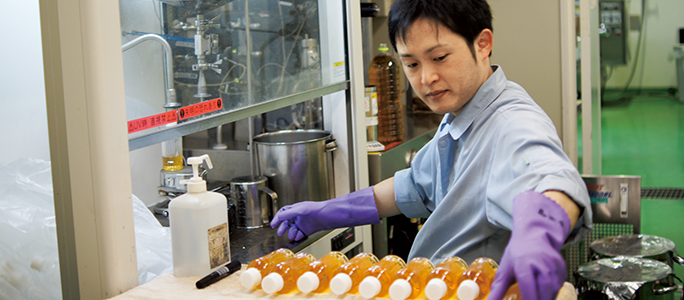 Planning and development of products to fully use the materials from farms
Research and development toward the era of the 100-year lifespan
Contributing to people's health needs and their ever-diversifying lifestyles
Helping enrich people's dietary habits through our products and by communicating information about health benefits
Procurement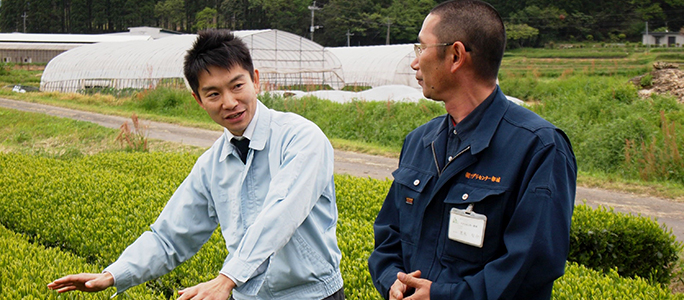 Deriving raw ingredients from farms
Stable procurement of high-quality raw ingredients
Encouragement of environmentally friendly farming
Contributing to sustainable domestic agriculture
Stable operation of tea farmers and the creation of jobs
Effective utilization of dilapidated farmlands
Ingredient processing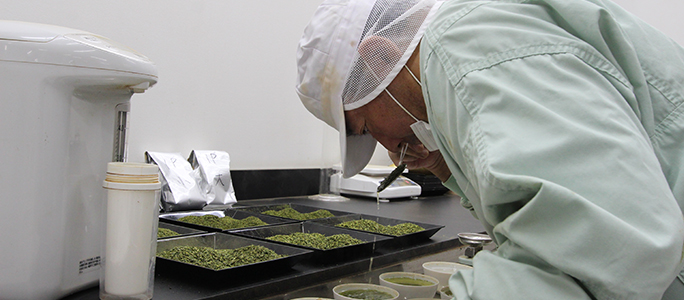 Processing technologies to fully draw out the characteristics of high-quality raw ingredients suited to the final products
Selection and processing of raw ingredients to achieve the compatibility of the flavor and health benefits of a product
Processing raw ingredients at our plants in Japan
Fully leveraging the flavor and health benefits of ingredients
Production and Logistics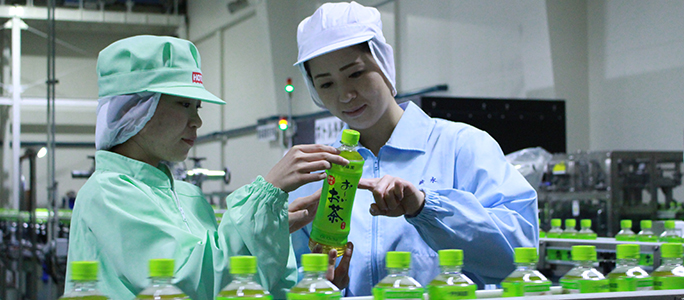 Manufacturing and logistics dividing the whole country into five blocks
Manufacturing technologies with compatibility between quality and environmental friendliness
Uncompromising quality control system
Environmentally friendly containers and packaging
Used Tea Leaves Recycling System
Stability of the management of manufacturing and logistics outsources
Manufacturing of safe, reliable and environmentally friendly products
Sales and Distribution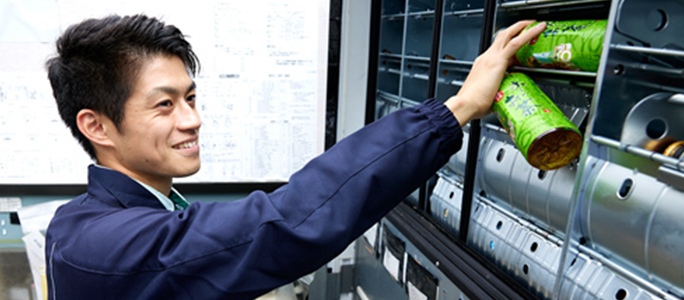 Community-based route sales
Voice system for internal proposals
A wide variety of sales channels
Co-creation with local communities
Creation of connections through tea
Linked sales of products such as beverages and tea leaves
Sustainable growth of communities and business locations
Revitalization of local communities and society
Offering tasty, high-quality products
Brands and Products in Japan
Based on our five development concepts, we propose products which harness the power of tea - so familiar to Japanese people - and natural ingredients and help solve the health issues faced by our customers.
Tea Leaves
(loose leaf teas and tea bags)
Market leader for household-use
tea leaf products
No.1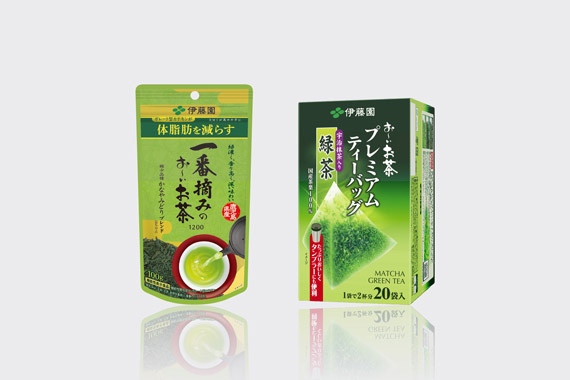 ITO EN has been market leader in Japan's tea leaf products market since 1968, thanks to the success of packaged tea, which we developed as an alternative to tea sold by weight in response to lifestyle changes driven by the emergence of supermarkets around 1960.
Oi Ocha
Total sales volume
35 billion bottles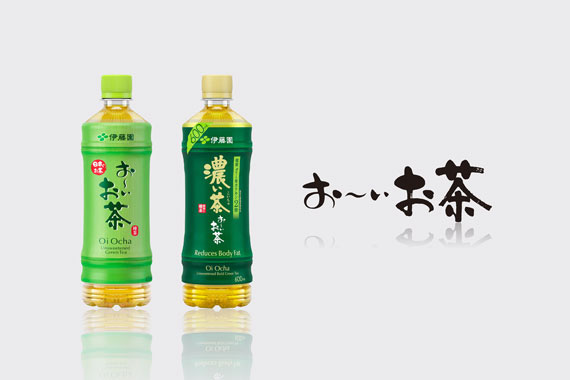 In 1975, ITO EN embarked on the development of an easily-portable canned tea beverage, based on the idea of enabling more people to enjoy the delicious natural taste of green tea anytime, anywhere. In 1984, after a total of 67,200 prototypes, created using varying raw ingredients and processing and brewing methods, ITO EN developed the world's first green tea beverage: canned Sencha (renamed Oi Ocha in 1989). Since then, Oi Ocha has gained popularity with customers all over the word as a leading brand of the tea which is so familiar to Japanese people.
Kenko Mineral Mugicha
(Healthy Mineral Barley Tea)
Caffeine-free
No.1 tea beverage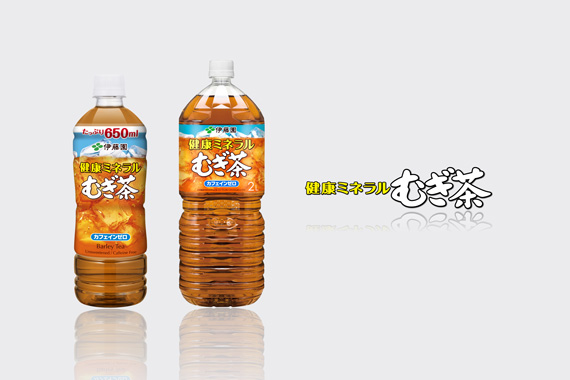 Launched in 2002, Kenko Mineral Mugicha is popular all year round among all age groups as a barley tea beverage which has the roasted aroma and robust taste of authentic barley tea boiled in a kettle and which replenishes the body with minerals (phosphorus, manganese and sodium).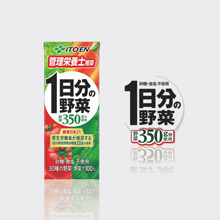 Ichinichibun no Yasai
100% Vegetable Juice
No.1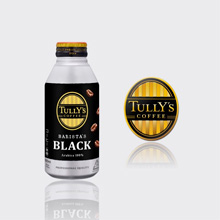 Tully's Coffee
BLACK Bottle Can
No.1
As of March 2022
Global Expansion
We are communicating the value of green tea around the world to meet the growing global health consciousness.
Oi Ocha
Global sales More than 30 countries and regions